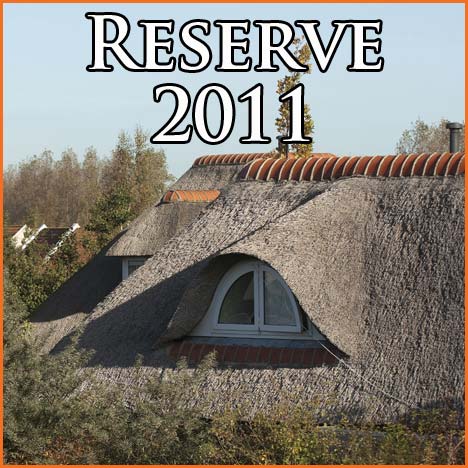 Reservations 2011
Whether you choose for a short or longer stay, in all our villas it feels like you are coming 'home'.
Please contact us for detailed information regarding our flexible possibilities but as an indication of the tariffs, 3 people occupying a luxury villa for a minimum of 28 days will pay € 30,75 p.p.p.n.
Breakfast, Lunch, and various Dinner arrangements are available too.
The rooms are all pleasant and fully-furnished with warm colours and comfortable furniture. The open kitchen and luxurious bathrooms are provided with all modern conveniences.
This makes our villas extremely suitable for a longer stays and why many companies choose to accommodate their (international) customers, associates or temporary employees in Resort Città Romana, assured of a pleasant stay.
Resort Città Romana offers unique flexibility. With us you can book a villa for one night, and you can start your stay on any day of the week.